Riding a bicycle is an underrated leisure activity that comes with a number of benefits. Regardless of your fitness or skill level, riding a bicycle improves your health physically and mentally. Furthermore, it is environmentally friendly compared to getting around in your personal vehicle. Before embarking on your journey, here are some things that you should know about cycling:
1. Types of bicycle
There are different types of bicycles available in the market nowadays, each featuring their own usage and terrain suitability. Before entering a bicycle shop, consider the following questions to help guide you in choosing the right bicycle:
Where would you like to ride your new bike?
Who do you ride with?
What do they usually ride?
Did you have any preferred type of bicycle in the past?
Upon determining the above factors, it is time to look into the types of bicycle. Here is a bicycle list that you may find useful:
Concerned about speed and variety of hand and riding positions? Then a road bike is the best option for you. It features the iconic drop or turned-down handlebars and skinny tires. Thanks to the lightweight handlebars, a road bike is ideal for numerous pavement uses such as touring, racing, fitness riding, long-distance rides, to name a few.
This type of bike is like a "modified" version of a traditional road bike, making it perfect for long-distance bike tours. A touring bike comes with multiple attachment points, allowing you to attach racks, fenders, pumps, lights and other necessary equipment. The installation can either be done on your own or by a bicycle workshop. With super sturdy frames, a touring bike can carry heavy loads on both the front and rear racks.
Are you an adventurer who is fond of navigating rocky mountain hills? If so, you may want to get yourself a mountain bike. This bike comes with outstanding braking systems and shock-absorbing features, which can tackle dirt trails, bumps, rocks and other obstacles. Compared to most other road bikes, mountain bikes consist of lower gears, making them a great option for steeper terrains.
Serving as an excellent travel companion, the folding bike can be folded easily to fit on a boat, subway and in the trunk of a car. Commuters with limited storage space at home can also benefit from this space-saving feature. On top of that, folding the bike becomes an easy process as there are adjustable functions on the folding frame, handlebar and saddle.
Planning to spend your leisure time at east coast park with a family bicycle? Family bikes usually come with open seating for two or more riders. Available in different sizes, family bikes are comfortable to ride. They can handle a heavier load than a regular bicycle.
Bicycle Motor Cross, or BMX in short, is a single-speed bike that is raced around short dirt tracks. BMX bikes are perfect for those who like to perform tricks and jumps with bikes, as they have a robust and durable design. While this type of bike requires lower maintenance than the average one, it is still recommended to seek expert assistance from bicycle workshops for proper maintenance.
With an electric bike, you can ride with greater power and precision as the pedal assist gives you a boost. It reduces stress on joints for a smoother ride, enabling you to ride longer without feeling exhausted.
Cruiser bikes are often equipped with 26-inch tyres and internally geared rear hubs, differentiating itself from others. Cruisers are best for leisure rides.
2. The bicycle height and size
Getting the right bike size is crucial, whether you are opting for bike purchases or bicycle rentals. Bike size charts can be of great help to find a bike that suits your height and size. Evaluate the methods below on how measurements should be performed:
Method 1: Bike height chart
This method requires your height to determine the size and type of bike you should get. For instance, a person with a height of 4'11 should get an XS-sized mountain bike with a frame size of 13-15 inches. Different bikes possess different frame size ranges. For example, the frame size of mountain bikes can go from 15 to more than 21 inches, while that of road bikes measure between 47 to 63 inches.
Refer to the following charts to get the right sized bicycle (from left to right, the indicators are your height, frame size, marker)
Mountain bike size chart
4'11″ – 5'3″ = 13 – 15 inches = X-Small
5'3″ – 5'7″ = 15 – 16 inches = Small
5'7″ – 5'11″ = 16 – 17 inches = Medium
6'0″ – 6'2″ = 17 – 19 inches = Large
6'2″ – 6'4″ = 19 – 21 inches = X-Large
6'4″ and taller = 21+ inches = XX-Large
Road Bike Size Chart
4'10"- 5'2" = 47"- 48" = XX-Small
5'2"- 5'6" = 49"- 50" = X-Small
5'3"- 5'6" = 51"- 53" = Small
5'6"- 5'9" = 54"- 55" = Medium
5'9"- 6'0" = 56"- 58" = Large
6'0"- 6'3" = 58"- 60" = X-Large
6'3"- 6'6" = 61"- 63" = XX-Large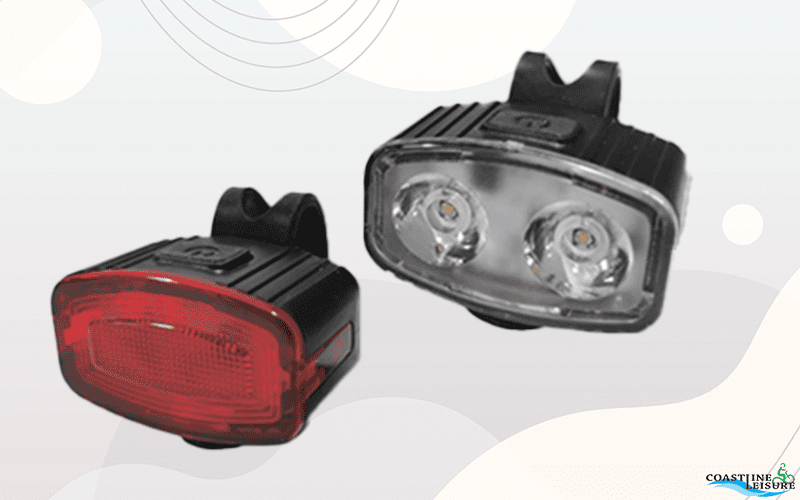 Method 2: Calculating the bike size
Stand barefoot with your legs around 6″ to 8″ (15 – 20 cm) apart.

Measure the height from the ground to your crotch (leg inseam).

Decide on the type of the bicycle.

Calculate the right size by using the formula below:
City bike – Leg inseam (cm) x 0,685 = Your frame size
Mountain bike – Leg inseam (cm) x 0,66 = Your frame size
Road bike – Leg inseam (cm) x 0,70 = Your frame size
3. Bike accessories
Riding a bicycle is fun but it can be even more enjoyable with additional bicycle accessories. More importantly, some of these accessories promote safety for greater peace of mind. Below are some common bike accessories for an unforgettable ride:
Multi-tool bike accessories

Cycling gloves
Besides empowering safer and fuss free rides, bike accessories also ensure the longevity of your bicycle. Purchasing them from a bicycle shop will be worth every penny.
At Coastline Leisure, we offer rental services for quality bicycles and skates. The safety and comfort of our clients is our top priority. Don't hesitate to call us if you are looking for some fun activities during your leisure time!