Getting tired of the same old weekend routine of shopping and food-hunting in Singapore? Perhaps it's time to embrace mother nature through cycling. Cycling has become a popular outdoor activity in Singapore over the last few years. Apart from the adventure aspect, cycling is also a good form of workout. No matter your residence, embarking on a two-wheel journey and enjoying the beauty of our sunny island is always an option. While Singapore may be small in size, leisure locations are aplenty. If you don't own a bike, fret not as bicycle rentals are readily available. With a wide variety of cycling routes in the city to choose from, we have compiled a list of some of the best ones for nature lovers out there. Read on to find out more.
Learn more: Factors to consider before renting a bicycle
1. Changi Airport Connector
Linking Changi Airport to East Coast Park and the rest of the Park Connector Network in Singapore, the Changi Airport Connector is a cycling and jogging track that spans across 3.5 kilometres. A 1-km path lined with life-sized dinosaur models of over 20 different species is the main attraction there. If you are looking for bicycle rental services nearby, the East Coast Park Carpark E2 outlet and the Pasir Ris D'Resort, Downtown East outlet of Coastline Leisure offer a variety of bikes that cater to different cycling needs. Ultimately, your final destination from Changi Airport is determined by the level of challenge that you wish to take up. Refer to some of the potential cycling routes below:
Changi Airport (T2) to Jurassic Mile: 3.5km

Changi Airport (T2) to East Coast Park: 5km

Changi Airport (T2) to Marina Bay: 19km
2. Chestnut Nature Park
Located on the eastern end of Chestnut Avenue, Chestnut Nature Park serves as a green buffer for the Central Catchment Nature Reserve. The Park is divided into two areas, Chestnut Nature Park (South) and Chestnut Nature Park (North). Currently, Chestnut Nature Park covers an area of 81 hectares, marking the largest nature park in Singapore by far. It is also the city's first nature park with separate mountain biking and hiking trails. There are pavilions, information mapboards, shelters, toilets and trails, among other amenities. If you are an adventurous cyclist, take up the riding challenge along the 'On the Rocks' route. Before starting your thrilling biking journey, ensure you have given your mountain bike a polish at any bike accessories shop in Singapore.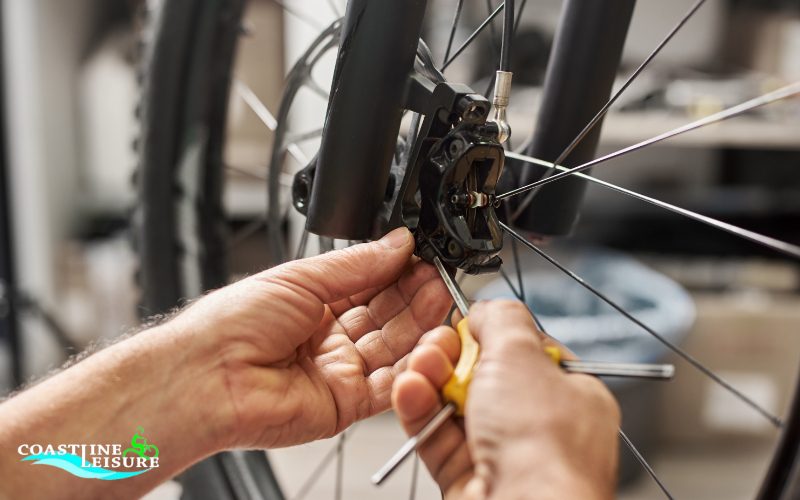 2. Southern Ridges
The Southern Ridges is a 10-kilometre stretch that links Mount Faber Park, Telok Blangah Hill Park, HortPark, Kent Ridge Park and Labrador Nature Reserve. It is ideal should you wish to indulge in the serenity and scenic sights of the city. On top of the wide variety of flora and fauna, the spot also boasts among the toughest cycling trails, allowing cycling enthusiasts to escape the hustle and bustle of city life for a while. A friendly reminder: keep your gear at the lowest when going uphill to avoid a rollback.
4. Northern Explorer Loop
Looking to park hopping while cycling along the way? The Northern Explorer Loop makes a great place. Connecting Lower Seletar Reservoir to Woodlands Waterfront, the Northern Explorer Loop allows you to enjoy solitude with Mother Nature. You can either go all out by cycling around the entire loop, which covers a 25 km distance, or begin your journey from Lower Seletar Reservoir Park and end up at Woodlands Waterfront. The latter gives you a total cycling distance of 11 km. Meanwhile, be sure to check out the bicycle shop of Coastline Leisure at East Coast.
5. Northern Eastern Riverine Loop
The Loop allows you to embark on a waterway journey from Punggol Promenade Riverside Walk and cycle through the Punggol Promenade Nature Walk. Featuring magnificent riverside views, Northern Eastern Riverine Loop is built with a 26-km route. Over 80% of the Loop runs parallel to waterways and reservoirs. While cycling, take in the view and learn about the myriad of wildlife. If you need a bicycle rental service nearby, remember to visit an outlet of Coastline Leisure in SAFRA Punggol.
6. Eastern Coastal Loop Extension
Cycling from Eastern Coastal Loop Extension to Marina Bay area, the most popular route, sounds like a good weekend plan. The 42-km long cycling trail at the Extension comprises seven park connectors. Known as the best landmark on the island, Eastern Coastal Loop Extension is also favoured by several big-scale sports events, such as the annual Sundown Marathon. Looking to rent a bicycle nearby? You should visit the East Coast Park Area B1 outlet of Coastline Leisure. It is located closest to the bridge from East Coast Park to the Marina Bay area. Rest assured that the bicycle rental services are of good quality.
With the recommended cycling routes above, we hope that deciding on your preferred trail is made easy. Afterall, cycling is healthy, fun and a low-impact exercise you can enjoy with loved ones.
Coastline Leisure provides roller blade and bicycle rental services at East Coast Park. Meanwhile, we also welcome children and adults to join our private cycling coaching lessons along Punggol waterway. Call us now to check on the available slots.