Coastline Leisure is a bicycle and skate rental company in sunny Singapore with branches streamed along the perimeters of local parks and coasts.
Located along East Coast Park and with our latest outlet just a few metres away from the bridge linking to Gardens By The Bay, bicycle and skates rental is made easy at our kiosks, ready for exploration and cycle experience along eastern coastal park connectors and around the heart of Singapore.
Best Family Friendly Cycling Rental Service For You
Our range includes children learning bicycles, adult single and double bicycles, adult learning bicycles, family bicycles and various fun-bikes, all of which are available for event rentals.
With an experienced team consisting of riders and mechanics, our bicycles are daily-maintained to ensure the safety and comfort of our clients.
East Coast Park Carpark E2
East Coast Park Area B1
SAFRA Punggol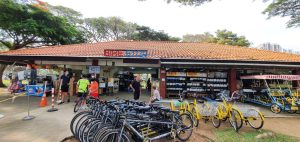 East Coast Park Carpark E2
1220 ECP, Singapore 468960
Bus Available: 31, 43, 47, 48, 55, 155, 196, 197, 853M
Drop off @ Opp Eastern Lagoon II Bus Stop 93131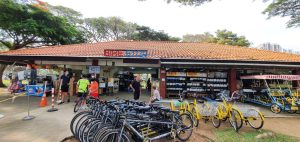 East Coast Park Service Rd, Singapore 439172
Sunday to Thursday (9am - 8pm)
Friday and Saturday (9am - 9pm)
Bus Available: 30, 30e, 158, 401
Drop off @ Opp Fort Gardens Bus Stop 91089
9 Sentul Cresent Safra Punggol, #01-04A for SAFRA Punggol, Level 1 Singapore 828654
Weekdays (9am - 7pm)
Weekends (9am - 8pm)
Bus Available From Punggol interchange: 84,382, 382G, 382W
Drop off @ Sam Kee LRT from Punggol Mrt Station